Allen Healthcare – Ayurvedic/Herbal healthcare, Haircare, Skincare & Homoeopathic products for all ages
Allen Healthcare – Ayurvedic/Herbal healthcare, Haircare, Skincare & Homoeopathic products for all ages
Allen Healthcare Co. Ltd. is an ISO 9001:2015 certified company, engaged in marketing of best in class Ayurvedic/Herbal healthcare, haircare, Skincare and Homoeopathic products across the length & breadth of India. Allen Healthcare Co. Ltd. also has a plastic container manufacturing unit, situated in the heart of the city of Kolkata, WB, India.
"Allen Healthcare Co. Limited engaged in marketing of Allen Laboratories Ltd`s products in the Republic of India since couple of decades and has earned the trust and faith of Patients, Doctors, Retailers, Dealers and all business associates due to its efficient and quality service."
Gobinda Saha, Managing Director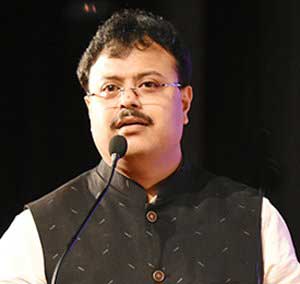 Ayurvedic medicine (also called Ayurveda) is one of the world's oldest medical systems. It originated in India more than 3,000 years ago and remains one of the country's traditional health care systems. Its concepts about health and disease promote the use of herbal compounds, special diets, and other unique health practices. India's government and other institutes throughout the world support clinical and laboratory research on Ayurvedic medicine, within the context of the Eastern belief system. But Ayurvedic medicine isn't widely studied as part of conventional (Western) medicine. This fact sheet provides a general overview of Ayurvedic medicine and suggests sources for additional information.
Homoeopathy, or Homoeopathic Medicine, is the practice of medicine that embraces a holistic, natural approach to the treatment of the sick. Homoeopathy is holistic because it treats the person as a whole, rather than focusing on a diseased part or a labeled sickness. Homoeopathy is natural because its remedies are produced according to the U.S. FDA-recognized Homoeopathic Pharmacopoeia of the United States from natural sources, whether vegetable, mineral, or animal in nature.
The plastics industry manufactures polymer materials – commonly called plastics – and offers services in plastics important to a range of industries, including packaging, building and construction, electronics, aerospace, and transportation. It is part of the chemical industry. In addition, as mineral oil is the major constituent of plastics, it is regarded a part of the petrochemical industry. Besides plastics production, plastics engineering is an important part of the industrial sector. The latter field is dominated by engineering plastic as raw material because of its better mechanical and thermal properties than the more widely used commodity plastics.