About us – What started as a small business house, has, four decades later, grown into a pharmaceutical conglomerate – a virtual 'Medicity' – known as the Dr.Sarkar Allen Group, which covers all major healthcare segments – Allopathy, Ayurveda and Homoeopathy.
Today the Group consists of 15 companies, maintaining individual operations.
Allen Healthcare Co. Limited an ISO 9001:2015 certified company, a pioneer marketing division of Allen laboratories Limited, believes in quality service and customer satisfaction.
Allen Healthcare Co Limited is engaged in catering Ayurvedic and Homoeopathic products of Allen Laboratories Limited.
Currently we are operating in the states of Delhi, Uttarakhand, Himachal Pradesh, Jammu and Kashmir, Punjab, Haryana, Rajasthan, Madhya Pradesh, Gujrat, Maharastra, Karnataka, Kerala, Tamil Nadu, Andhra Pradesh and North Eastern States.
A team of expert professionals who are all about constantly working in the field for proper distribution of the quality products of Allen Labs to meet everyday needs of homoeopathic fraternity for speedy recovery of suffering humanity and Ayurvedic healthcare, haircare and personal products for common mass to feel good and get more out of life.
Allen Healthcare Co Limited has earned the trust and faith of Patients, Doctors, Retailers, Dealers and all business associates due to its efficient and quality service.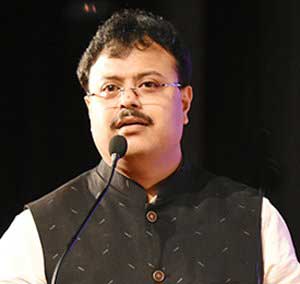 Gobinda Saha, Managing Director
We at Allen Healthcare are devoted to cater to the optimum benefits of the best of natural medicine – Ayurveda and the healing powers Homoeopathy to the doctor and patient community of the Republic of India. Our commitment is using cutting-edge tools and technology to produce natural wholesome, ayurvedic and homeopathic medicines that benefit everyone.
We believe that modern science and natural healing go hand-in-hand. We started small and continue to grow with continuous support extended by our Doctor, Chemist/retailer, Dealer / Distributors / Stockist / Superstockist / C & FA and consumer.
For nearly 30 years, we have been dedicated to popularizing Ayurveda as an old Indian system of medicine and the amazing healing powers of something so small that we can't see it with our naked eyes i.e. Homoeopathy.
Our products are not harmful chemical-based hormone-based or toxic material-based. Instead, Allen's products are based on 100% natural extracts to create gentle, yet powerful and fast-acting remedies is a revolution in healing. Our headquarters are located in Calcutta. We think differently about ourselves and the people who work for us. Our employees are entrepreneurs within the company and we believe in fostering and supporting their talent. We listen to each other and to our customers to keep growing stronger and better and we will continue to strive to make the finest, most innovative natural remedies available.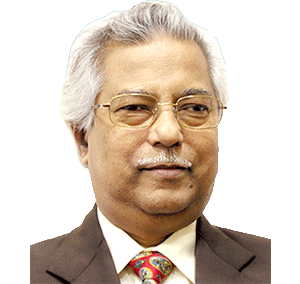 Dr. G.P. Sarkar, Chairman
It was way back in 1969, that Dr.G.P.Sarkar first ventured into the healthcare business. From the very inception, his innovative spirit and pioneering efforts let him to look beyond the obvious: to delve deep into the root cause of human ailments. It was therefore no surprise that he developed and introduced remedies whose effectiveness and popularity have now become legendary.
What started as a small business has four decades later, growth into a pharmaceutical conglomerate – a virtual 'Medicity' – known as the Dr.Sarkar Allen Group. This Group is renowned business entity today, one that has spawned brands which have become household names in India and beyond.
Dr.G.P.Sarkar is indeed a multi-faceted man. A Homoeopathic doctor, a Govt. approved Pharma & Ayurvedic medicine manufacturing chemist, a man who formulated and developed many established products. A pioneer in alternative health sciences, recipient of many prestigious awards and accolades, Dr.Sarkar is forever setting new benchmarks in the industry for others to follow. His vision and Philosophy are best encapsulated in his corporate credo: Concern, Care and Commitment.
Dr.G.P. Sarkar is the founder Chairman of Allen Group of Companies, President of Bengal Homoeopathic Manufacturers' Association and also the President of Ayurvedic Drug Manufacturers Association of India.
He is the Chairman of Business felicitation standing committee of Bengal National Chamber of Commerce & Industry (BNCCI). He is the recipient of many prestigious awards and accolades. He has been awarded as glorious Ex-Student for his extra ordinary success in the field of Homoeopathic medicinal industry, by the Teachers Council of the Calcutta Homoeopathic Medical College & Hospital on the eve of 125 years celebration.
Bharat Chamber of Commerce has awarded him as 1st generation entrepreneur of the Eastern India for his outstanding performance in pharmaceutical industry.
His Allen Laboratories Ltd, is the Eastern India's largest and West Bengal's 1st GMP certified Homoeopathic Manufacturer.
In the year 1969, Dr.Sarkar first ventured into manufacturing and marketing of Allopathic Medicines as a partner of Jupiter Chemical Works, which is today's Jupiter Pharmaceuticals Limited and one of the growing pharmaceutical industries in the East Dr.Sarkar is the Chairman and his elder son Mr.M.K.Sarkar is the Managing Director of Jupiter Pharmaceuticals Ltd.
In order to serve the mankind, a man with the vision, Dr.Sarkar realized that the best way to serve the mass and to give relief at the cheapest cost would be to produce quality homoeopathic medicines.
Allen Lab's Homoeo classical medicines, Allen's Homoeo Dilutions, Mother Tinctures & Bio-chemics are well recognized by the across the country.
He has also formulated and developed his Allen Lab's homoeo speciality brands like Allen's ArnicaPlus, Triofer, BoroAllen, AloeAllen, OliveAllen, AlfaAllen, Allen Balm, Allenzyme, Alvine, Alferon, Coex, Entrodin, Uterin-13, GastrinPlus, AllenSonny Baby Care products etc.
The ever increasing demand for homoeo combinations encourages Dr.Sarkar to introduce a new range of products with 100% homoeo medicines called Allen's Super Speciality which have been formulated and developed following modern concept of treatment of treat the disease, but the Hahnemannian homeopathy treats the patient not the disease.
Allen Labs promises to continue to work tirelessly to promote the benefit of Homoeopathy across the World, since it can provide health for all without any hazards.
Allen is the corporate brand of the group. Allen Lab's Ayurvedic healthcare brands like AllenAyur LIVOSIN, LIVOSIN Bel, Alvine, Allenzyme, Femiton etc.
Ayurvedic hair care brands like Allen Ayur ArnikaPlus, Triofer Capsule, ArnicaPlusOil, ArnicaPlus-S etc.
Ayurvedic skincare brands like AllenAyur Aloe Allen, Aloe Allen-Turmeric, OlivAllen, BoroAllen etc.
Allen Labs Ayurvedic personal care brands like AllenAyur AllenBalm, Alco-Tooth & Gum care, Coex Cough formula, Himlata-Cool Oil etc.
Dr.Sarkar has also purchased a State-of-the Art. Pharma factory of Quality Pharmaceuticals Ltd, at Kasba Industrial Estate, Kolkata-700107, with a view of launch Allen Pharma Products like Allen ALPAN-40, ALPAN-D, ALRON, ALFERON, ALCOZ, ALCOSIN etc.
He has also realized the art of marketing which is nothing but the brand building as products are made at the factory but brands are created in the mind.